Questions
Hi fellas!,
I'm about to try MyCollab in my environment.
From several trials and errors I come to one quick question,
is it normal or known issue that server process keep running at 100% CPU consumption?
I tried switching between commercial and community edition, push and pull method,
still got the same behavior. The high CPU consumption start right after any user login to MyCollab.
Your suggestion or inquiry always welcome. Let me know if I could provide more useful information.

Cheers,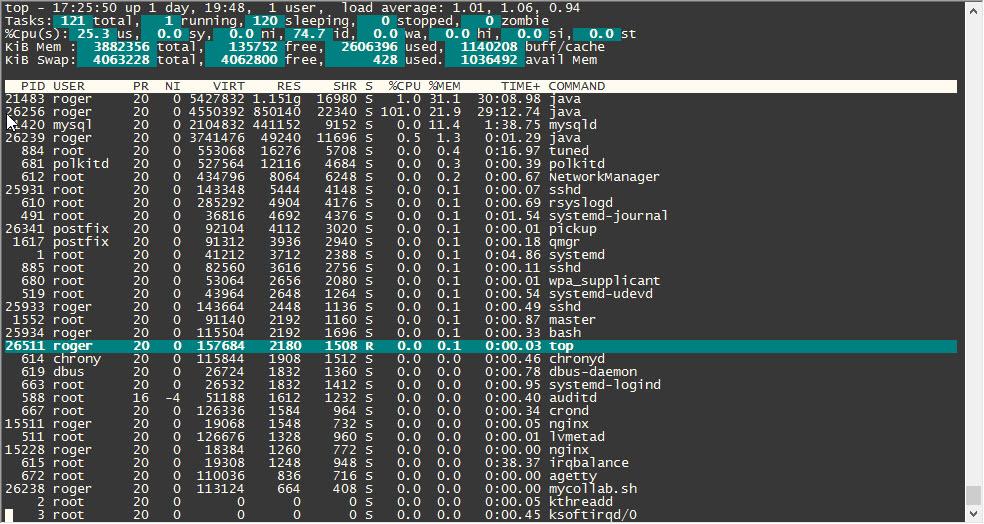 ---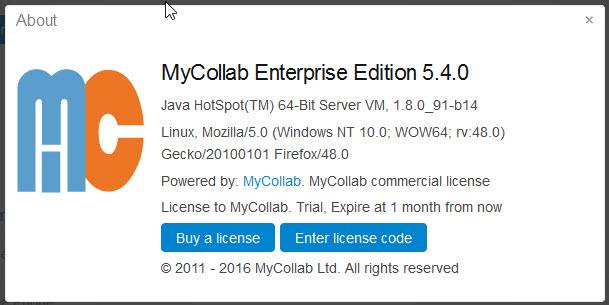 Here's detail of my environment.
2.8Ghz Xeon processor
4GB memory
CentOS 7.2
Oracle Java 1.8.0_91-b14
MyCollab 5.4.0 (both community and trial commercial)
MYCOLLAB_OPTS=-noverify -server -Xms512m -Xmx512m -XX:NewSize=128m -verbose:gc -XX:+PrintGCDetails -XX:+PrintGCDateStamps -XX:+UseGCLogFileRotation -XX:NumberOfGCLogFiles=10 -XX:GCLogFileSize=10M -Xloggc:logs/mycollab.gclog