Bugs
Hi Guys,
I am facing the below error while running the community edition on mac.
Aug 02, 2017 6:41:19 AM com.vaadin.server.VaadinServlet serveStaticResourcesInVAADIN
INFO: Requested resource [/VAADIN/widgetsets/com.mycollab.widgetset.MyCollabWidgetSet/com.mycollab.widgetset.MyCollabWidgetSet.nocache.js] not found from filesystem or through class loader. Add widgetset and/or theme JAR to your classpath or add files to WebContent/VAADIN folder.
Also in browser we can see error like below screen shot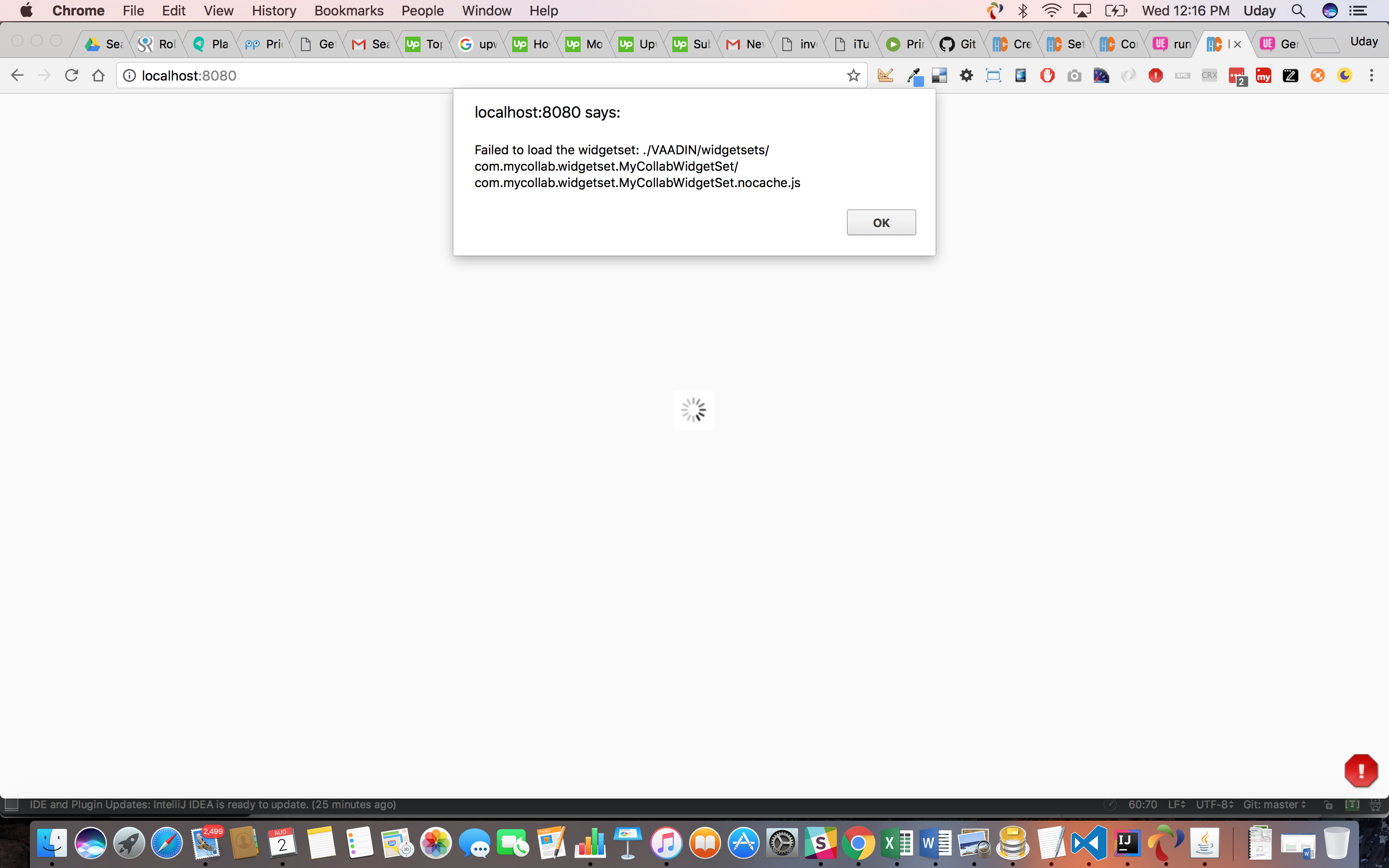 Please help how to set up community edition properly and what should be the issues over here.